Spending your leisure time in watching movies has always been a good thing to do. Why?
Because they drive you to the realm of fantasies and add a tint of joy to your monotonous life. They are a piece of ultimate pervert art. They might not give you what you desire but they tell you how to desire!
With the outbreak of Corona, we have all the time in the world. How about getting a perfect list of the best movies of all the times? We've done that for you! So, get yourself some popcorn and grab the opportunity to watch these epics.
WHICH ARE THE TOP 20 MOVIES TO WATCH WHEN BORED?
Here's the list of movies that will blow your mind.
1. Titanic
(1997, DIRECTED BY James Cameron)
Based upon one of the most devastating disaster of all the times, Titanic is a classic which features a beautiful love story. Starring, Leonardo DiCaprio and Kate Winslet, you won't mind seeing Titanic sink all over again even 100years from now. It is one of the best hollywood movies of all the times and is considered a guilty pleasure in certain movie-lover circles.
Where to watch: Amazon.
2. The Perks of Being a Wallflower
(2012, DIRECTED BY Stephen Chbosky)
Charlie does finally find where he belongs, when he falls in with a group of theatre kids at his high school. But can he overcome his traumatic past to find true acceptance? Find it out!
Where to watch: Netflix, Amazon.
3. 12 MONKEYS
(1995, DIRECTED BY Terry Gilliam)
Terry Gilliam has provided multiple visions of humanity's future, from the baroque dystopia of Brazil to the dreamy fantasia of The Zero Theorem. My favourite remains 12 Monkeys, a grim and glorious blockbuster adaptation of Chris Marker's short film La Jetée. The 21st-century Earth of 12 Monkeys was destroyed by a weaponized virus, which James Cole (Bruce Willis) must go back in time to prevent. Some of the film's best shots are of Philadelphia circa 2035, free of people and covered in snow, with wild animals roaming around while humans try to survive underground. Gilliam can find beauty in the most haunting imagery, and 12 Monkeys is packed with frames that simultaneously horrify and delight.
Where to watch: Showtime.
4. A.I. ARTIFICIAL INTELLIGENCE
(2001, DIRECTED BY Steven Spielberg)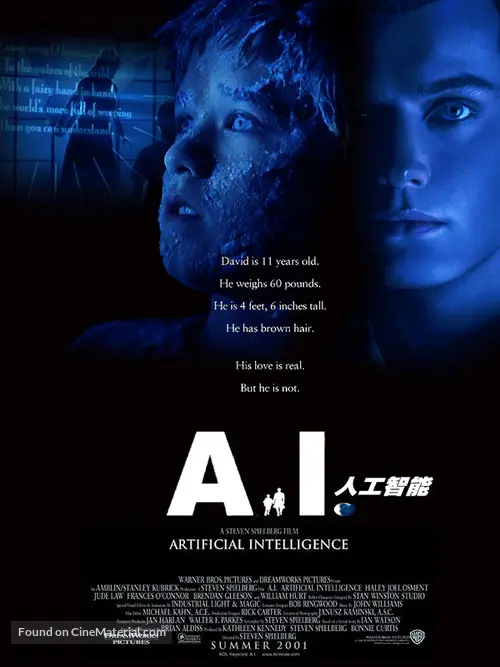 From the outset, the futuristic world of A.I.—Steven Spielberg's ambitious adaptation of a long-gestating Stanley Kubrick project—has already weathered catastrophe. Major cities are flooded, and civilization is overrun by dilapidated "mechas," a robot underclass built to serve a dwindling human race. But the film is most striking in its last act, which jumps millennia ahead to depict an Earth populated only by artificial beings that still cherish their extinct creators. The story line follows the robot child David (Haley Joel Osment) on a Pinocchio-inspired quest to become flesh and blood. Though the fairy-tale setup turned off many critics, it's just gauzy wrapping for a dark fable that presents the ability to love as humanity's greatest strength and weakness.
5. AVATAR
(2009, DIRECTED BY James Cameron)
Earth is barely glimpsed in Avatar, but the prologue to James Cameron's sci-fi epic hints at tragic conditions: The planet's resources have been drained and its lands scoured by warring private contractors. The distant moon of Pandora is an unspoiled paradise, a Day-Glo mix of floating mountains and dense forests inhabited by lithe aliens that exist in concert with nature. So what do humans do when they arrive? Conquer, pillage, and blow things up, making the same mistakes that doomed them to search for new lands in the first place. Cameron's blockbuster allegory isn't subtle—his films rarely are—but it is pointed, and despite making America the explicit bad guy, Avatar became the nation's biggest box-office hit of all time.
Where to watch: Disney+, Amazon.
6. The Sixth Sense
(1999, DIRECTED BY M. Night Shyamalan)
Haley Joel Osment plays Cole, a young boy who struggles with his supernatural abilities. When he meets Malcolm, a child psychologist, Cole learns to better communicate with the dead who seek him out. It ends in a shocking twist you never could have predicted.
Where to watch : Amazon.
7. BLAST FROM THE PAST
(1999, DIRECTED BY Hugh Wilson)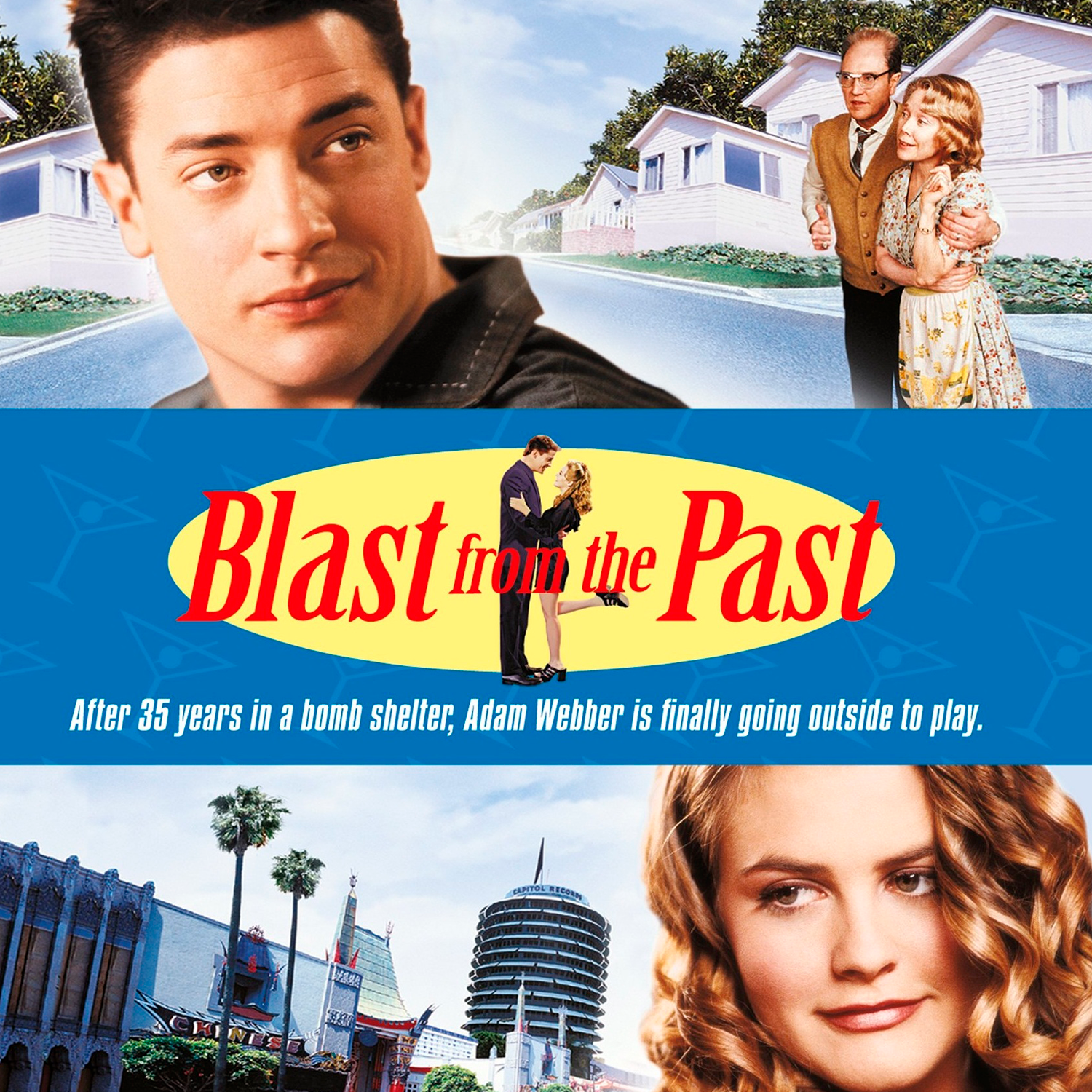 This bunker movie is an explicit comedy: After a 1960s family's nuclear fears lead them to hunker down for 35 years, they emerge in 1999 and are bewildered by how much things have changed. Blast from the Past is one of the more underrated rom-coms of the '90s, casting the square-jawed Brendan Fraser as Adam, a man out of time who falls for a modern gal, Eve (Alicia Silverstone). Christopher Walken and Sissy Space give appropriately odd performances as Adam's frozen-in-time parents. Amid the fish-out-of-water humour is a look back at an earlier era of American paranoia, one papered over with chipper pieces of pop culture such as I Love Lucy.
Where to watch: Amazon.
8. THE DAY THE EARTH CAUGHT FIRE
(1961, DIRECTED BY Val Guest)
Apocalyptic movies proliferated after World War II, with the atomic age and the Cold War fueling decades of dystopian fiction about what could happen next. One of the cleverest, soberest examples of the genre is this under-seen British classic, in which a rash of nuclear testing causes the planet to heat uncontrollably. Val Guest finds innovative ways to depict the horror, with orange-tinged lighting and matte paintings of abandoned cities. But the film stands out because it's set mostly in the offices of a London newspaper, where a group of reporters attempts to make sense of its collapsing circumstances.
Where to watch: Amazon.
9. Harry Potter and the Sorcerer's Stone
(2002, DIRECTED BY Chris Columbus)
After years of neglect and abuse at the hands of his aunt and uncle, Harry Potter finds out he's secretly a wizard in line to attend Hogwarts School for Witchcraft and Wizardry. I dare you to watch Harry Potter and the Sorcerer's Stone and NOT get sucked into the famous series.
Where to watch: Amazon.
10. Love Actually
(2003, DIRECTED BY Richard Curtis)
Though it's usually seen as a Christmas movie, this timeless romantic comedy is an uplifting watch year-round. Between the raunchy British humour and a truly epic cast (Liam Neeson, Keira Knightley, Alan Rickman, Hugh Grant), this beloved film is 100% worth the hype.
Where to watch: Amazon.
11. INTERSTELLAR
(2014, DIRECTED BY Christopher Nolan)
To depict the end of the world, Christopher Nolan reached into history, creating a futuristic version of the Dust Bowl and using footage from Ken Burns's documentary about the disaster to explain it. Interstellar is loaded with jarring visual touches, including a cornfield incongruously surrounded by mountains and the New York Yankees playing in a high-school baseball stadium. Though much of the action is set in space, Nolan takes time to build out the parameters of his struggling Earth. The director tells an apocalypse story that's centered on the family of the astronaut Cooper (Matthew McConaughey), thus investing the audience in Cooper's mission to pull humans back from the brink of extinction.
Where to watch: Amazon.
12. OBLIVION
(2013, DIRECTED BY Joseph Kosinski)
Visual-effects technology had advanced enough by 2013 that Oblivion could delight in portraying an empty Earth, with scenes of a high-tech janitor (Tom Cruise) zooming around famous landmarks on a planet abandoned after an intergalactic war. Joseph Kosinski (who also made Tron: Legacy and the upcoming Top Gun: Maverick) excels at visual tableaux, and Oblivion unfurls its dramatic landscapes with aplomb. Though the twists of Oblivion's sci-fi story are routine, the aesthetics of Kosinski's sparse future, in which every piece of technology looks like it rolled off the Apple assembly line, are eerily resonant.
Where to watch: Amazon.
13. THE QUIET EARTH
(1985, DIRECTED BY Geoff Murphy)
A criminally under-seen classic from New Zealand's 1980s boom of exciting and original cinema, The Quiet Earth has a familiar setup: A man (Bruno Lawrence) wakes up alone on a seemingly deserted Earth. Though some of the plot sees him trying to unravel the mystery of what happened to the planet, the film is more concerned with the fragile mental state of its protagonist as he navigates his new, lonely existence. It's the best work by Geoff Murphy, who examined life in New Zealand from many challenging angles before being lured to Hollywood to make mediocre blockbusters.
Where to watch: Kanopy.
14. STALKER
(1979, DIRECTED BY Andrei Tarkovsky)
Maybe the most influential work of apocalyptic cinema is Andrei Tarkovsky's sci-fi masterpiece, which harnesses the deserted landscapes surrounding abandoned Soviet power and chemical plants to imagine an ominous future. Much of the action is confined to "the Zone," an empty part of the world where the laws of reality do not apply; the story follows a writer and a professor trying to navigate this region with the help of the Stalker (Alexander Kaidanovsky). The polluted areas where Tarkovsky filmed look alien and forbidding, perfectly mirroring Stalker's inscrutable plot.
Where to watch: Amazon, Kanopy.
15. STAR TREK: FIRST CONTACT
(1996, DIRECTED BY Jonathan Frakes)
The universe of Star Trek's many television shows is a utopia where the citizens of Earth have dispensed with such petty concerns as poverty and global conflict. But that society emerged only after a nuclear war ravaged the planet. Star Trek: First Contact transports the crew of the Enterprise back in time to the brink of civilization's collapse to do battle with the alien Borg. It's one of the best editions in the Trek film franchise because of both its compelling action and its high stakes—Jean-Luc Picard (Patrick Stewart) and his crew are fighting to ensure a future that's anything but apocalyptic.
Where to watch: Amazon.
16. Crazy Rich Asians
(2018, DIRECTED BY Jon M. Chu)
When Rachel meets her boyfriend's family for the first time, she realizes that they're crazy rich – like, billionaire rich. Watch as she tries to fit into the world of the super wealthy and impress Nick's overbearing mother. it is one of the best movies on netflix.
17. Jumanji
(1995, DIRECTED BY Joe Johnston)
When Peter and Judy find an ancient board game in their attic, all hell breaks loose. Crazed monkeys, poisonous bugs, and a man-hunting poacher all come out of the game, bringing with them a jungle man named Alan, who was sucked into the game as a child. They must team up to stop Jumanji from destroying their own.
Where to watch: Amazon.
18. The Fault In Our Stars
(2014, DIRECTED BY Josh Boone)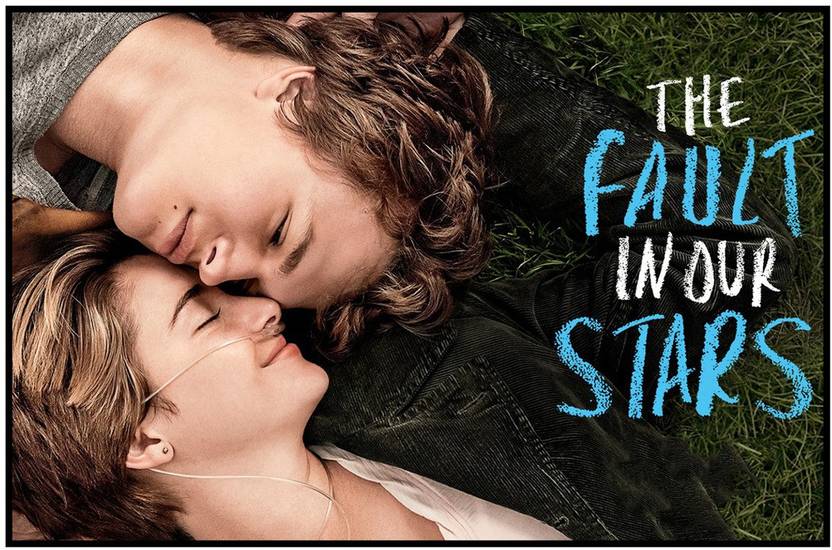 This movie will make you believe how, "The world is not a wish granting factory".
Fair warning: this movie will DESTROY you. Hazel Grace and Augustus meet at a cancer support group and quickly fall in love. They try to make the best out of their time together, but sadly, this film does not have a happy ending.
Where to watch: Amazon.
19. The Imitation Game
(2015, DIRECTED BY Morten Tyldum)
These mathematicians helped end WWII, when they created a machine to decode secret Nazi messages. But even ending the war won't protect Alan, during a time when being a gay man is a prisonable offence.
Where to watch: Amazon.
20. The Chronicles of Narnia: The Lion, the Witch & the Wardrobe
(2005, DIRECTED BY Andrew Adamson)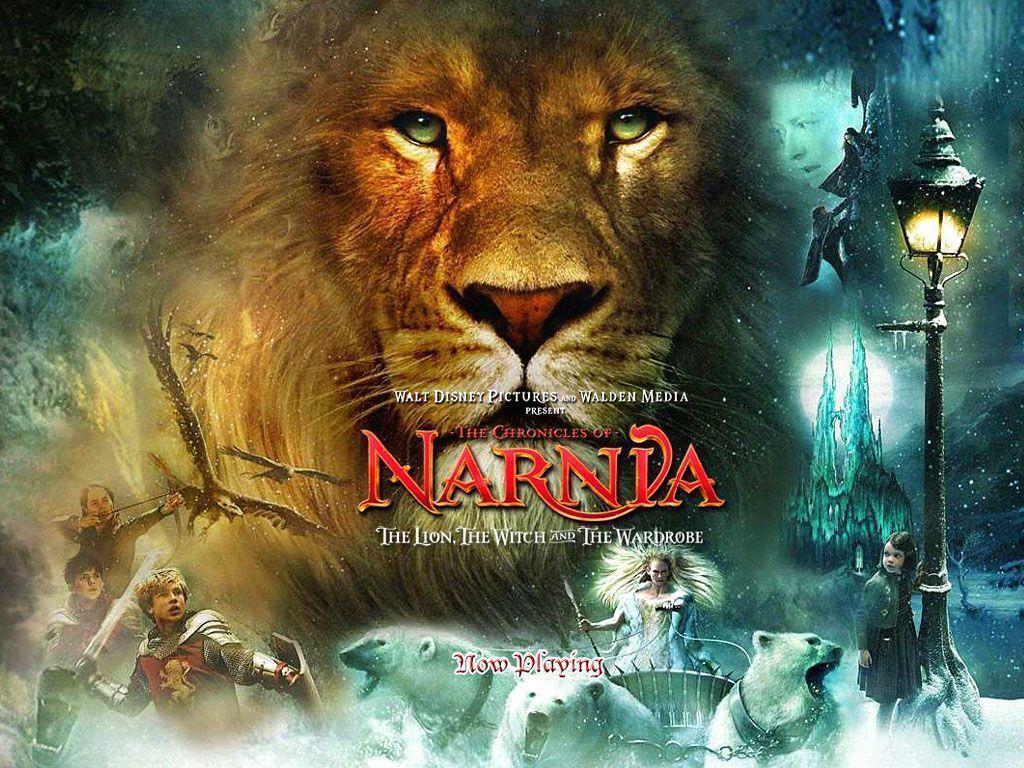 Peter, Susan, Edmund, and Lucy find a secret, magical world hidden inside an ancient wardrobe. They are soon called upon to lead a war against Narnia's evil queen, becoming kings and queens themselves.
Where to watch: Disney+, Amazon.
If you want to stream some best series then check them here: http://woketofind.com/best-tv-shows-to-stream-when-bored-at-home/
Wondering how if Shakespeare had been alive, he would be lured towards these movies too ? We felt that too.
Hope this helps, have a great time!